We are your e-commerce service provider
We offer shipping solutions geared towards the specific requirements in e-commerce. We understand your business - we are here for you and your customers.
Get in touch with us right away!
We are your e-commerce partner: parcel shipping and returns processing for your online shop.

Climate-neutral B2C shipping by offsetting the CO2 emissions with GLS helps you to create customer loyalty and numerous sustainable added values for your company. Whether it's parcel shipping or returns processing - with GLS your customers benefit from convenient deliveries and returns of goods, while you can look forward to satisfied customers. In addition to the obligatory shipment tracking for full transparency, GLS offers a variety of solutions to make your B2C business even more efficient.
Sustainable dispatch
Full parcel data transparency for you and your customers
Satisfied consignees thanks to a range of delivery options
Personal contact in your local area
Flexible returns solutions
Your GLS ParcelShop is always nearby
Individual delivery for higher customer satisfaction
Beim In B2C shipping, it is important to cater to the different needs of the recipients in order to always satisfy them. That's why we offer you various services that cover the different requirements of customers: If you need something particularly fast, GLS offers Express Services, the Guaranteed24Service and GLS SameDay. Would you like to send a parcel directly to a specific department in an office? Then our DeliveryAtWorkService is the right choice for you. Is it important that only a specific person can receive the parcel? Then use the IdentService , for example. Still haven't found what you're looking for? You can find more services below:
ShopDeliveryService
ShopDeliveryService
Direct delivery to a GLS ParcelShop
FlexDeliveryService
FlexDeliveryService
GLS notifies your consignee about the planned delivery and offers a variety of delivery options.
Guaranteed24Service
Guaranteed24Service
Guaranteed delivery on the next working day (except Saturdays) – all over Germany.
LetterboxService
LetterboxService
On request, GLS will make a direct letterbox delivery without a signature from the consignee.
Returns solutions
Returns solutions
Individual and appropriate for your business: assertive, restrictive, concealed or prominent - the choice is yours!
DeliveryAtWorkService
DeliveryAtWorkService
GLS will deliver direct to a department, office or a person.
IdentPINService
IdentPINService
Parcel handover to a specific person in exchange for the PIN number.
IdentService
IdentService
Parcel handover to the specified person only after successful proof of identity.
GLS SameDay
GLS SameDay
Delivery to the customer on the same evening during a fixed period between 5.30 pm and 10 pm.
Express-Services
Express-Services
Optimise your express shipping with numerous bookable services for precisely timed delivery.
Convince customers with your professional online shop shipping
With our proven shipment tracking, both you and your customers always have an overview of the status of goods deliveries. Our
FlexDeliveryService
ensures flexibility and control in the delivery process, giving your customers a variety of delivery options to choose from.
In addition to the delivery of your choice, we also offer you and your customers a customised returns strategy. Convince yourself of our attractive offer for B2C customers and arrange an e-commerce consultation with our business team directly!
Request e-commerce advice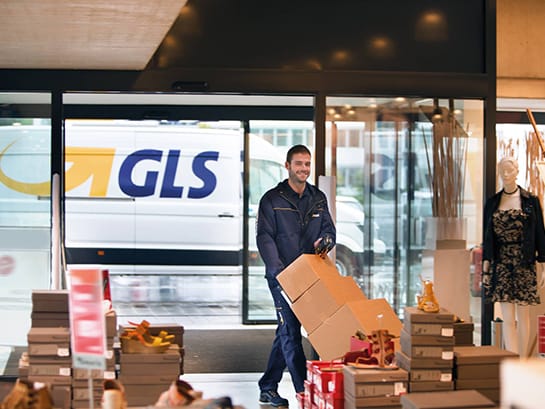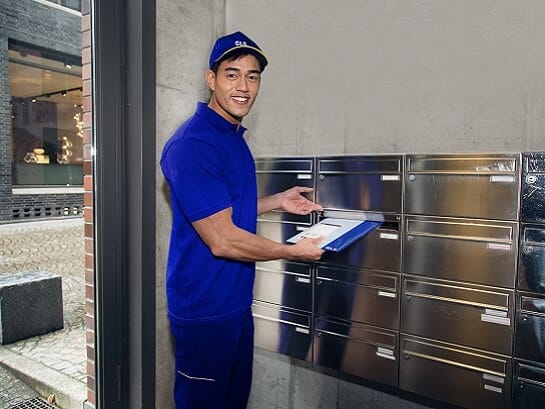 Direct parcel delivery through our LetterboxService
More than half of the goods shipped in e-commerce weigh less than 500 grams.
That's why we offer business customers our LetterboxService , which provides for delivery to the recipient's letterbox as standard - ideal for sending catalogues or smaller products, for example. Your customer benefits from the immediate receipt of his goods, which are safely and reliably placed in his letterbox.

Your added value: guaranteed delivery on the first delivery attempt, even if the customer is not at home. This saves time and protects the environment. Thanks to GLS shipment tracking for business customers, the delivery of your goods is of course carried out with full transparency.

More about the LetterboxService
Benefit for your business and the environment
With our flexible delivery options, you not only increase your customers' satisfaction - you also commit to a better climate and show responsibility. Why?

When you work with us as a partner in B2C business, you automatically deliver your parcels in a sustainable way. In this way, you not only fulfil your customers' expectations of a future-oriented business model, but also integrate sustainable parcel logistics into your daily e-commerce business.

Your benefit: higher repurchase rates and a positive contribution to the environment.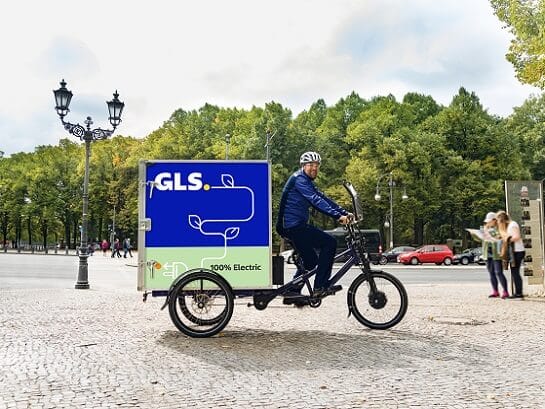 Top shipping solutions from just 250 parcels per year - which is best for your needs?
Get us to call you back right away.
Allow our business team to advise you over the telephone.
We will call you back within 24 hours on weekdays.
Quick question: Do you also have a retail shop?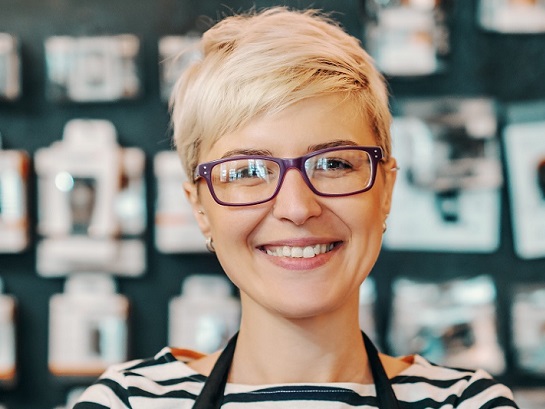 Then why not open a GLS ParcelShop and attract even more customers to your retail shop!
With a GLS ParcelShop, you create an additional link between your local shop and your online business.


Additional income
Customer loyalty
Increased frequency
No risik
Latest technology
Sustainable dispatch
Relevant downloads for you as a B2C sender