Open a ParcelShop at your petrol station - it's easy with GLS
You have a lot to offer: attractive opening hours, high customer frequency and a central location. Your station is therefore perfectly suited as a ParcelShop. Offer your customers an additional service!
Petrol station & ParcelShop: a perfect match!

Your petrol station is an important contact point in everyday life. Especially in the countryside, where the car still plays a major role as a means of transport, your shop is often the only way to cover your daily needs outside regular business hours. This makes your branch an optimal location for a ParcelShop.

By opening a GLS ParcelShop, customers will in future be able to conveniently pick up or send their parcels during their visit. This saves valuable time and effort and makes life a little easier. Particularly attractive: as an on-the-go delivery service, you are often open around the clock, enabling your customers to pick up parcels at any time of the day or night.

So increase your customer base now and boost your turnover. A real win-win for everyone involved!
Your petrol station & our ParcelShop: an attractive combination for you and your customers

Surprise your customers with great news: your petrol station is opening a GLS ParcelShop! Your customers will now not only be able to fill up with petrol and make small purchases at your petrol station, but will also be able to pick up and send their parcels in the future.

Become the only petrol station in the area to offer this additional option! Because thanks to your attractive opening hours, good accessibility and sufficient parking facilities, you offer your public particularly convenient conditions.

With a ParcelShop, you not only stand out from your competitors - you also take advantage of the ever-increasing number of online shoppers, who will in future be able to conveniently take care of their parcel shipping at your branch on their way to work or home.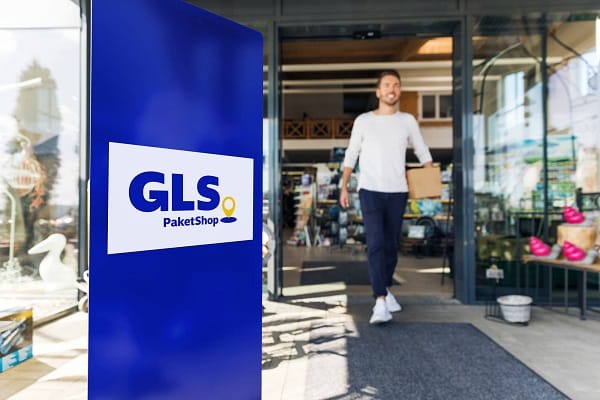 Sustainable shipping at your petrol station
1
With a GLS ParcelShop at your service station, you can make a valuable contribution to environmental protection and reduce your ecological footprint. With our sustainable shipping, you ensure that your customers ship in an environmentally more friendly manner.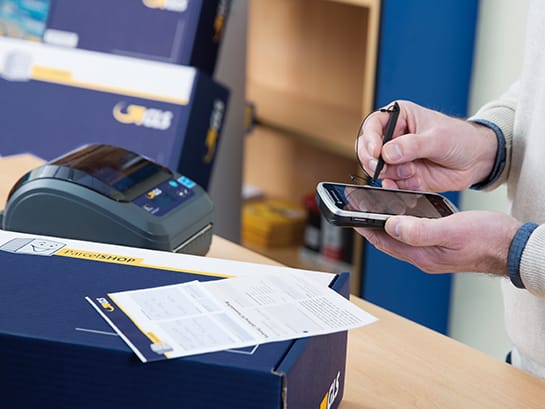 Modern technology for efficient parcel shipping
2
As a ParcelShop partner at your service station, GLS provides you with all the tools you need to receive and hand over parcels efficiently. By using the latest technology and intuitive operation, you can not only work quickly, but also delight your customers with an additional service.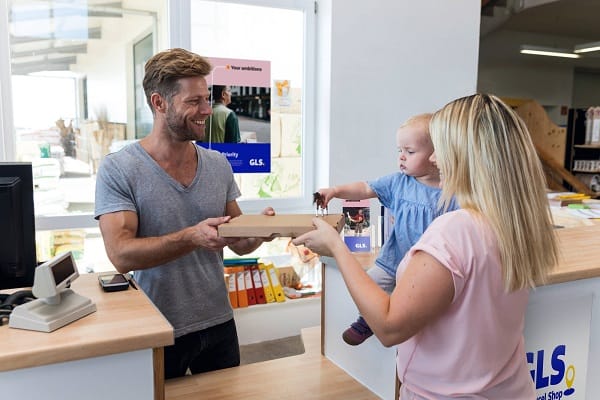 Do you already have another ParcelShop? No problem!
3
If you already operate another ParcelShop at your service station, that's no problem! As a GLS ParcelShop partner, you have the option of offering additional parcel services at your kiosk. This means that all customers can pick up or send their parcels quickly and conveniently in their familiar surroundings.
Previous
Next
1
2
3
Increase the volume of customers in your shop
Increase your profit through additional revenue
Would you like to make more profit with GLS
for your branch? Get in touch now.