Opening a GLS ParcelShop
Establishing a GLS ParcelShop is easier than you think and brings a lot of advantages with it. Check it out for yourself!
Become a GLS ParcelShop partner now and benefit from many advantages!

Do you want to stand out from your competitors in the local area? Are you looking for an additional source of income with no risk? Would you like to increase customer loyalty and create new incentives for them to visit your shop more frequently? Would you like to profit from the constantly growing internet trade and win online shoppers as a new target group for your shop? Then apply today to become a GLS ParcelShop partner. Become part of a globally operating company!
Additional income
Customer loyalty
Increased frequency
No risk
Latest technology
Sustainable dispatch
Can you imagine,
being the contact person for your customers for all matters relating to parcel shipping?
handling parcels from senders?
holding parcels ready for pick-up for parcel recipients?
receiving parcels that have to be returned to shippers?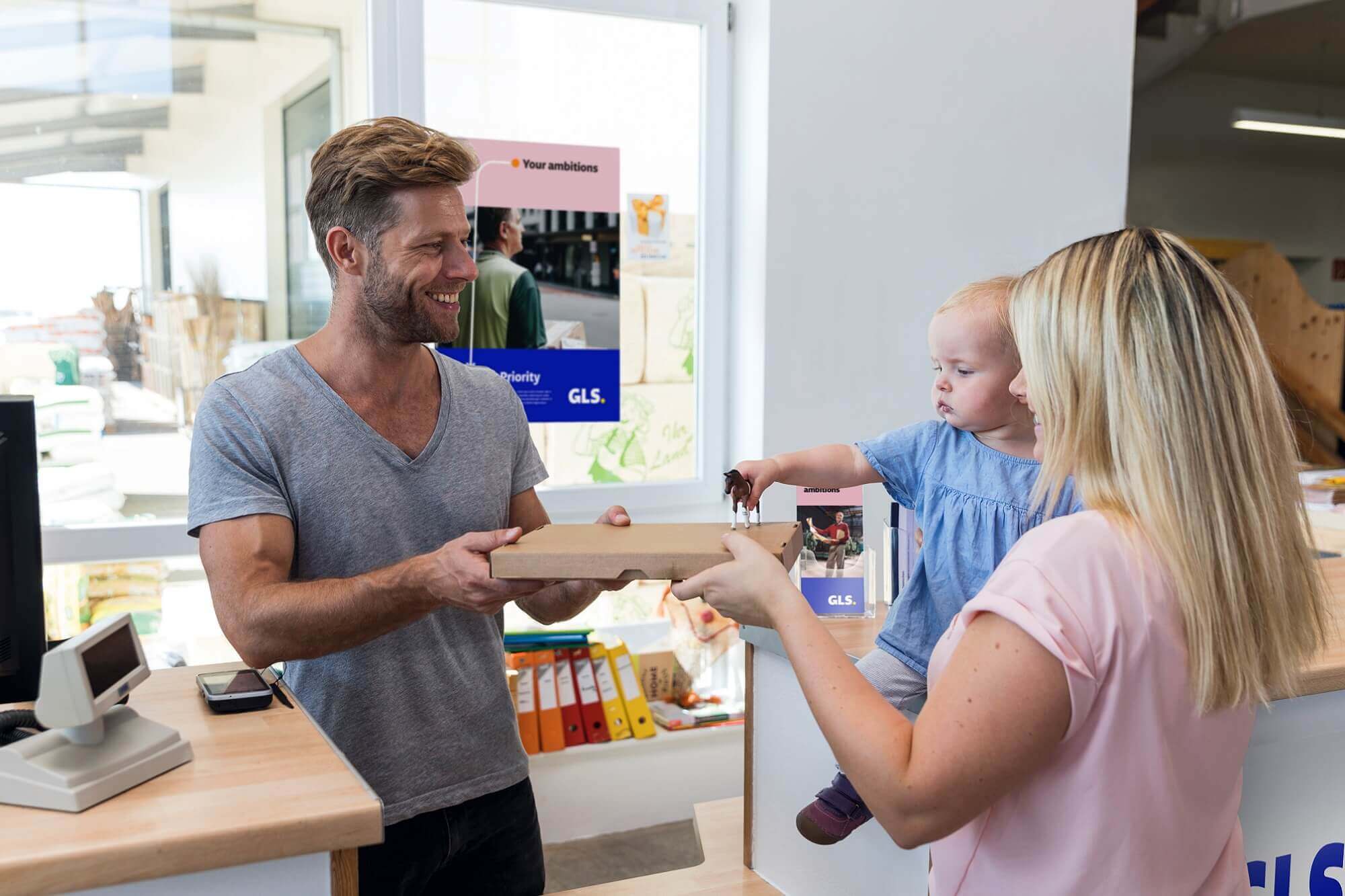 Your advantages as a GLS ParcelShop partner at a glance:
Customer base expansion
Expand your customer base thanks to this additional service.
Customer loyalty
Increase the loyalty of your customer base by expanding your service portfolio.
Differentiation
Differentiate yourself from your direct competitors.
Growing internet trade
Profit from the constantly growing online trade.
Turnover increase
Increase your turnover through additional income.
Simple handling
Simple handling thanks to the latest technology.
No financial risk
Maximum security for you: no capital expenditure - no investment risk.
Establishing a GLS ParcelShop is easier than you think
Parcel processing with latest technology
GLS equips all ParcelShop partners with a smartphone and associated printer. An app developed for GLS makes shipment handling extremely simple. Whether you are sending, receiving or returning parcels, the intuitive navigation facilitates quick and easy parcel processing.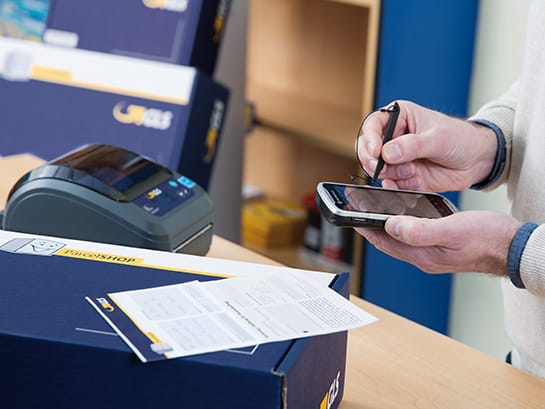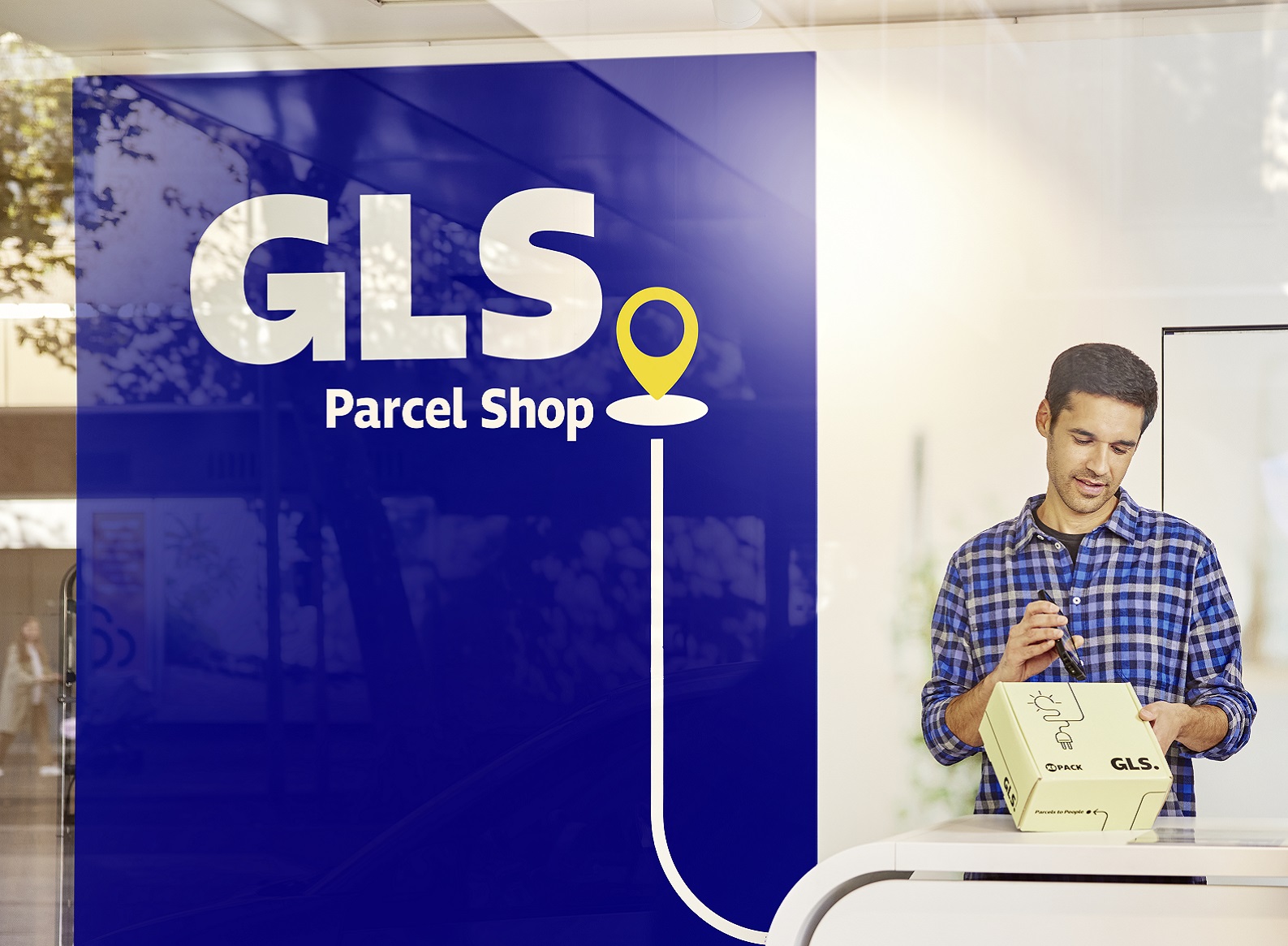 We make sure you have a great setup
We will support you free of charge with everything you need to equip your GLS ParcelShop:
On site you can get, for example, stickers, flyers, pavement signs, feather flag and LED sign.
Your ParcelShop can be found online in the GLS ParcelShop search and we will help you create a Google listing.
At any time a contact person for you – in your local area and via the ParcelShop service hotline
We are always available for you to contact us. Whether on site via one of our sales agents or on the phone via the ParcelShop Service Hotline - our experienced employees are there to answer your questions and support you in your daily parcel processing.