Use our shipping system for your shipping processing
If you are looking for a professional shipping solution, we have the answer for you: YourGLS.
Professional shipping handling: shipping system and shipping solution from a single source
The demands on fast and reliable shipping processing are manifold and high. Whether you want to create returns, import parcel and address data, create parcel labels, schedule pick-ups or track the shipment status - YourGLS offers you the right shipping solution for all requirements and parcel volumes.

Online shipping processing for shippers via our YourGLS web portal
Our professional online shipping portal YourGLS is the shipping solution for all businesses.
In addition to booking other parcel services such as ExpressServices, FlexDeliveryService or ShopDeliveryService, YourGLS offers the following functions, among others:
Parcel & returns slip creation
Parcel & address data import via CSV, XLS, etc.
Quick & Easy: Simply register and start right away the next day – without software installation!
Login is convenient via an internet browser.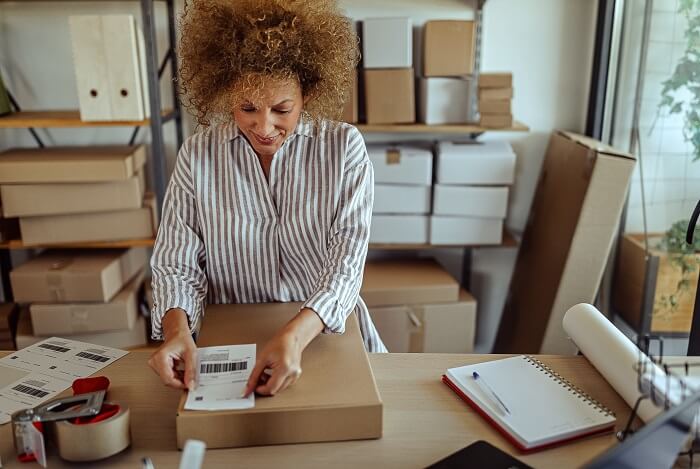 GLS offers reliable shipping processing for companies of all sizes and in any sector - both nationally and internationally as well as business-to-business and also business-to-consumer. We have the right shipping solution for your business, your goods dispatch and your customers.
You are unsure which shipping system suits you best? Or you would like to get more information about our shipping solutions?
Let our competent business team advise you.
Suitable for your business, GLS is integrated into numerous shop, ERP and shipping systems
GLS is already integrated in a variety of popular shop, ERP and shipping systems or can be added to your familiar shipping system via a plugin.
Take a look at our partner systems and become a GLS business customer now.
Would you like an easy way to try out parcel shipping with GLS on a one-off basis?
Just use our GLS-ONE online portal. Here you can quickly and easily create a parcel label (even without registering) and send your parcel via one of the numerous GLS ParcelShops.