Open a ParcelShop in your stationery shop - it's easy with GLS
No other industry is as close to parcel delivery as your stationery business. Take advantage of this fact: offer your customers an attractive service, increase sales and continuously expand your customer base.
A perfect combination: stationery & GLS ParcelShop
Open a GLS ParcelShop in your stationery shop now! Customers appreciate being able to pick up their parcels conveniently in their usual environment and are grateful for the additional opportunity.

But it's not just your customers who benefit - you as a stationery shop can also increase your sales and boost customer frequency. With GLS as an experienced and reliable mail order partner, you can offer this new service in a professional and environmentally friendly way - by using the latest technology and avoiding unnecessary delivery trips.

Become our trusted partner today and gain a decisive advantage over your competitors!
Increasing customer loyalty, boosting sales, protecting the climate: Your new ParcelShop
Do you have the desire to expand, but do not want to make any investments? A ParcelShop can help you gain new customers without having to spend extra money. We equip you with everything you need - both for the opening and for the ongoing operation!

But a merger offers advantages not only for you as a stationery retailer, but also for us as a logistics service provider: Not only can we use your existing storage capacities, your shop also offers a central location, which reduces the number of delivery trips and thus protects the environment.

Make an important contribution to climate protection by becoming our partner in Germany's largest network of over 7,500 pick-up and dispatch locations.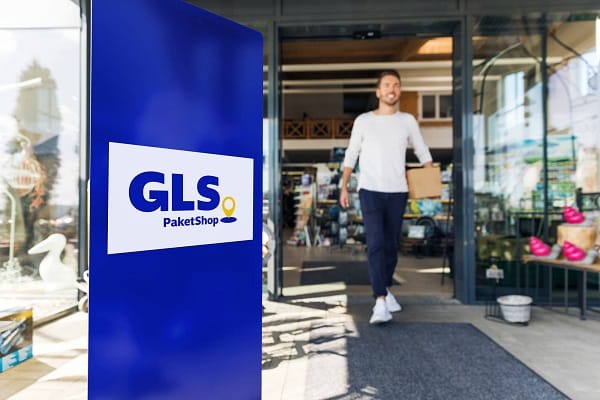 Sustainable shipping in your stationery shop
1
As a stationery shop, you have the opportunity to make a valuable contribution to environmental protection and reduce your customers' ecological footprint. With our sustainable shipping, your customers can ship in an environmentally more friendly way. As a GLS ParcelShop partner, you can thus actively contribute to reducing your environmental impact.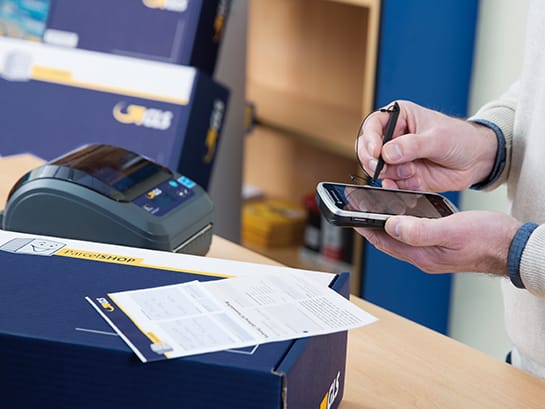 Modern technology for efficient parcel shipping
2
As a GLS ParcelShop partner, you have access to state-of-the-art technology that enables efficient parcel shipping. GLS provides you with all the necessary tools to receive and deliver parcels efficiently. With GLS as your partner, you can therefore make parcel shipping a smooth and effective process in your stationery shop.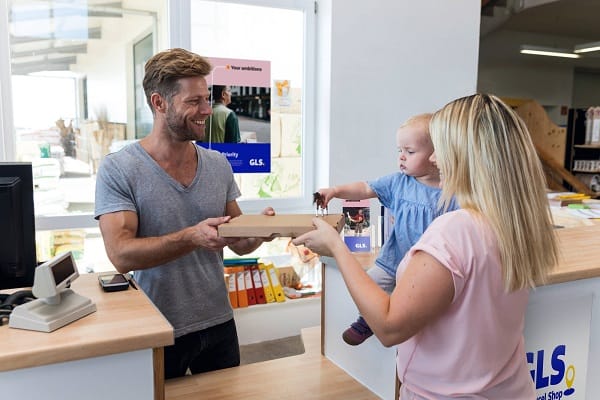 You already have another ParcelShop? No problem!
3
If you already operate another ParcelShop in your stationery shop, that's no problem! As a GLS ParcelShop partner, you have the option of offering other parcel services in your shop. This way, all customers can pick up or send their parcels quickly and conveniently in their familiar surroundings.
Previous
Next
1
2
3
Increase the volume of customers in your shop
Increase your profit through additional revenue
Would you like to make more profit
for your business? Get in touch now.