Diesel surcharge
The diesel surcharge is a surcharge levied by transport companies to compensate the effects of fluctuations in crude oil prices on transport costs. As crude oil is an essential component of diesel fuel, fluctuations in the price of crude oil also affect the price of diesel fuel and thus the cost of transport. To compensate for these effects, some companies use the "Diesel" motorist price index published monthly by the Federal Statistical Office as the basis for calculating the diesel surcharge.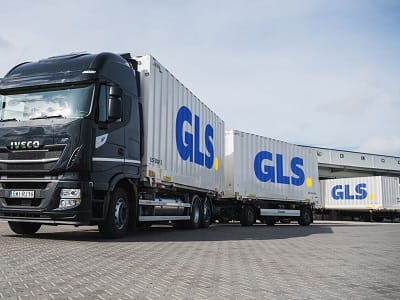 The diesel surcharge at transport companies
After the publication of the index, the companies determine the current percentage of the diesel surcharge. This percentage is then shown separately and transparently in the invoices issued from that point on. The purpose of this measure is to keep transport costs stable so that customers are not directly affected by the strong fluctuations in diesel fuel prices.
How is the diesel surcharge calculated?
Because the diesel surcharge is dynamic and can change monthly, it is important for customers to know that the additional cost of their shipping can vary. Some companies allow their customers to access the current percentage of the diesel surcharge, either through their website or through direct communication. This gives customers an idea of the additional costs associated with shipping. At GLS you can find all the information about the costs and the term: energy surcharge, which also covers the cost listing of electricity and gas.
Become a GLS business customer now
We are the strong and reliable shipping partner at your side - of course also when it comes to providing transparent information about the cost items on the invoice. As a GLS business customer, take advantage of the many GLS services. Find out about our attractive business partner programme now: You can find all the important information in compact form on our business customer overview page. We are already looking forward to meeting you!